The Toyota Direct Vehicle Exchange Program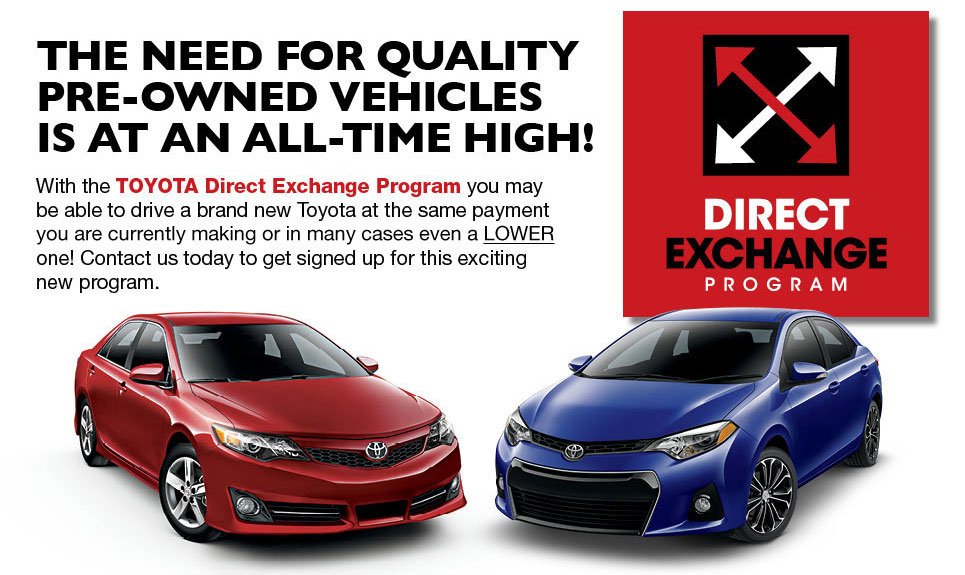 If you currently own a Toyota, the Toyota Direct Exchange Program here at Toyota Direct will let you trade up to a new 2018 Toyota at no additional expense, and you can keep your payment at about the same or even lower than your current payment.
Why do we want your car?
Our Lancaster and Dublin used car drivers prefer late model and low-mileage vehicles, and our best source is the cars we've already sold to you, our customers!
We know your car's history, so we can more confidently sell it to its next owner than a normal pre-owned car.
As a Columbus, OH Toyota dealership, we understand that your life's needs may change, and along with these changes you may need a different car. If that's the case, take advantage of our exchange program and get the new Toyota that will suit your lifestyle. Contact Toyota Direct today to find out more information!