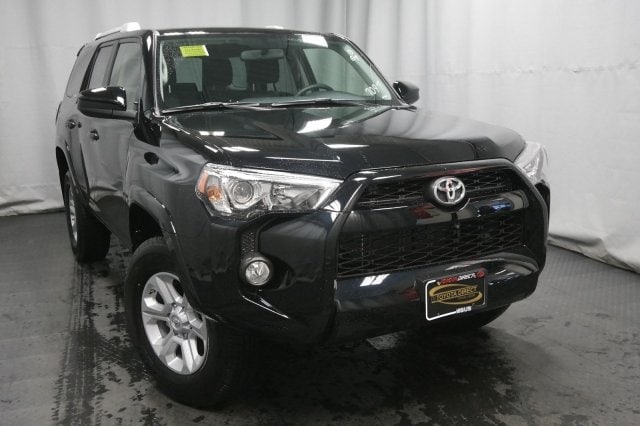 Toyota Dealers Cincinnati
Start your day right. You wake up on time. You take a shower and get dressed. You have coffee with your breakfast. You brush your teeth and head to work. Your daily routine guides your perfect day. It is nice to be able to relax and let your daily routine carry you throughout the day. Many of us do not even need to think about what we plan to do for breakfast, or how to get to work. Because we do it repetitively, it seems to become second nature. Everything down to the alarm we set and the number of snoozes we press, we are making our mornings simple to start. It is like muscle memory. Taking the time to plan out a routine helps us stay focused in the things we need to accomplish. Life becomes challenging when unexpected things happen. Like, if we run out of dish soap or we need to buy more of our favorite cereal. These small things can mess up our daily routines. The same goes for our vehicles. When we plan on driving to work, and our vehicle suddenly breaks down or needs a new tire, it can be debilitating. It has the potential to ruin our entire daily routine. If you have a car that is prone to breaking down or needs parts replaced, then Toyota Direct is here to help. We are your Toyota Dealers Cincinnati that best any other Toyota car dealership. We know that car buying is a challenge. However, if you need a reliable vehicle to keep you in your day to day routine, then it is essential. Many Toyota dealers Cincinnati say they have a wide range of used cars for sale. Toyota Direct is one of the Toyota dealers Cincinnati that helps you find what you are looking for in your next vehicle. We have Toyota Financing options to help you find the reliable vehicle you need. Stop in and find your next vehicle at Toyota Direct.
Toyota Financing
We each have a budget. Whether it is well organized or disorganized, we know how much we are willing to spend on the things we need. When it comes to large purchases, like cars, we tend to consider financing them. If you are looking for a Toyota used car for sale, then our Toyota Financing is ideal for you. Toyota Financing helps you afford the vehicle you need without making you save for years. Financing the Toyota car you want can be a challenge if you have a low credit score. However, do not worry. At Toyota Direct, we have used car loans Ohio that you need. We are a car dealer that accepts bad credit. Car loans near me do not have to be a challenge anymore when you can finance the vehicles you want for sale. Toyota Direct has you covered. Stop in and find the Toyota financing options you need today! Our friendly staff is here to assist you along the way.